Group leader: Filippo Tempia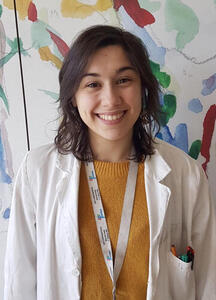 Born in Alba (CN); 06/05/1993 - Italian
Current position
PhD student in Neuroscience - Doctoral School in Life and Health Sciences, University of Turin.
Tutor and Group
Filippo Tempia, Neurophysiology of neurodegenerative diseases.
Education
2017 Master's Degree in Medical Biotechnology (summa cum laude and right of publication), University of Turin, Italy. – Final dissertation : Neurodegeneration and cerebellar circuit dysfunctions in Elovl5-/- mice, model of spinocerebellar ataxia 38. Tutor : Filippo Tempia, Neuroscience Institute Cavalieri Ottolenghi (NICO), Orbassano (TO).
2015 Bachelor's Degree in Biotechnology (102/110), University of Turin, Italy – Final dissertation : Searching for "outliers" genes as an approach for identification of therapeutic target in oncology. Tutor : Enzo Medico, Institute for Cancer Cure and Treatment (IRCCS), Candiolo (TO).